Features:
1 USA socket + 2 USB ports
Can be used with mobile phones, cameras, laptops, tablets and high-power appliances such as hair straighteners. The max power output is 1250W at 125V and 2200W at 220V.
A blue LED indicator shows when the device is working.
Small and compact enough to fit into any carry-on, backpack, or travel bag
Space-efficient and ergonomic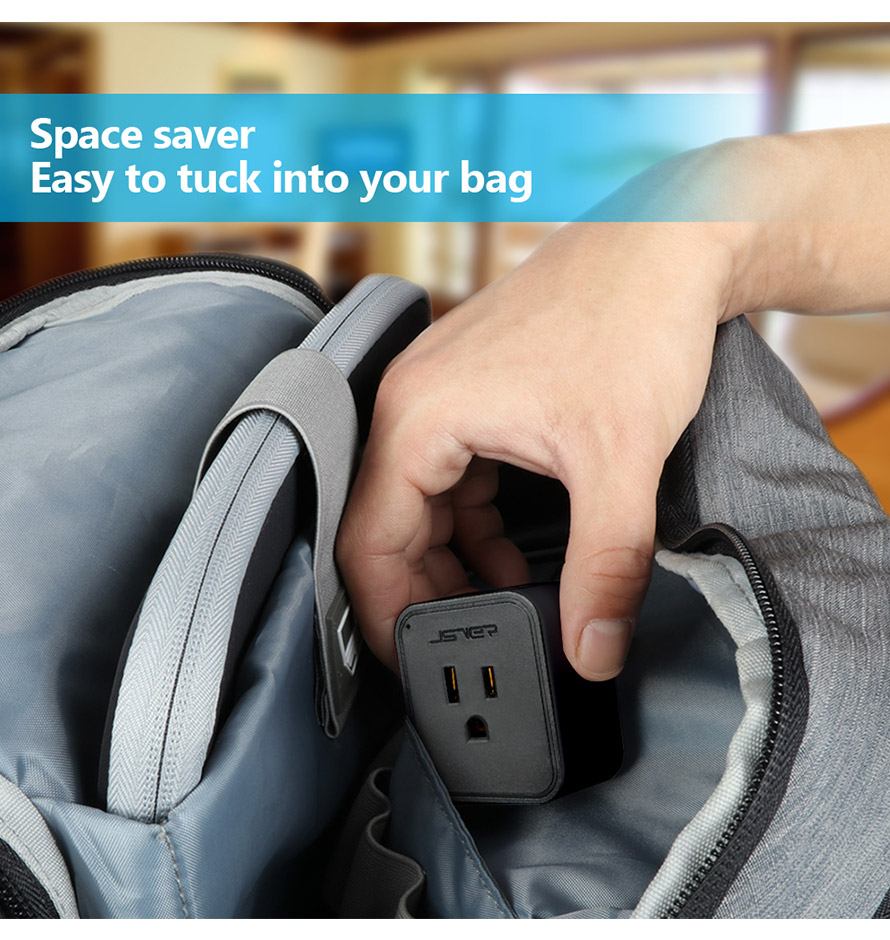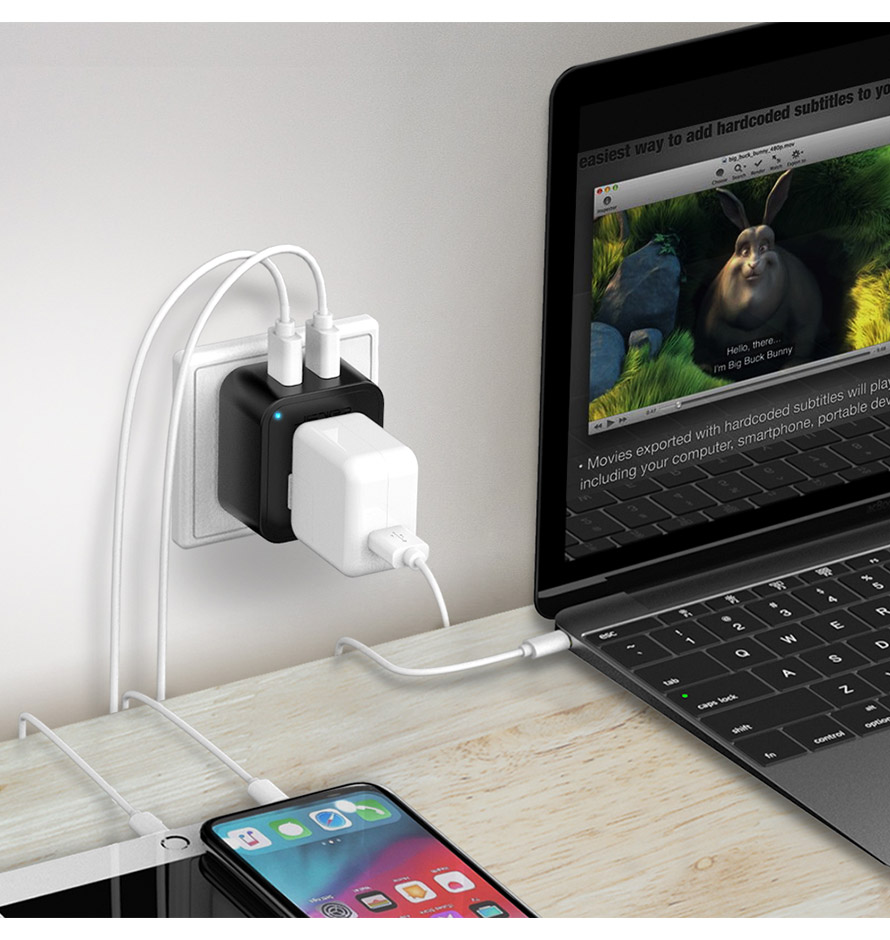 Please note:
This adapter is NOT an AC power converter. Please make sure all your devices are compatible with the standard voltage in the country you are visiting. It works well with any dual voltage device, but it is best to check the actual power requirements for the device that is printed somewhere on the chassis or AC/DC charger.
Package Includes:
1 x JSVER Travel Adapter
1 x User Manual