A nice simple design to hold your stuff from a collapsible fixture
If the hooks are not in use, you can retract them so the hooks get out of the way and the whole unit would look like a cool decoration.
Perfect for hanging a variety of items such as towels, hats, handbags, clothes, wallets, keys, umbrellas, backpacks and more.
The finish of the wood is excellent and the hooks are smooth with no sharp edges.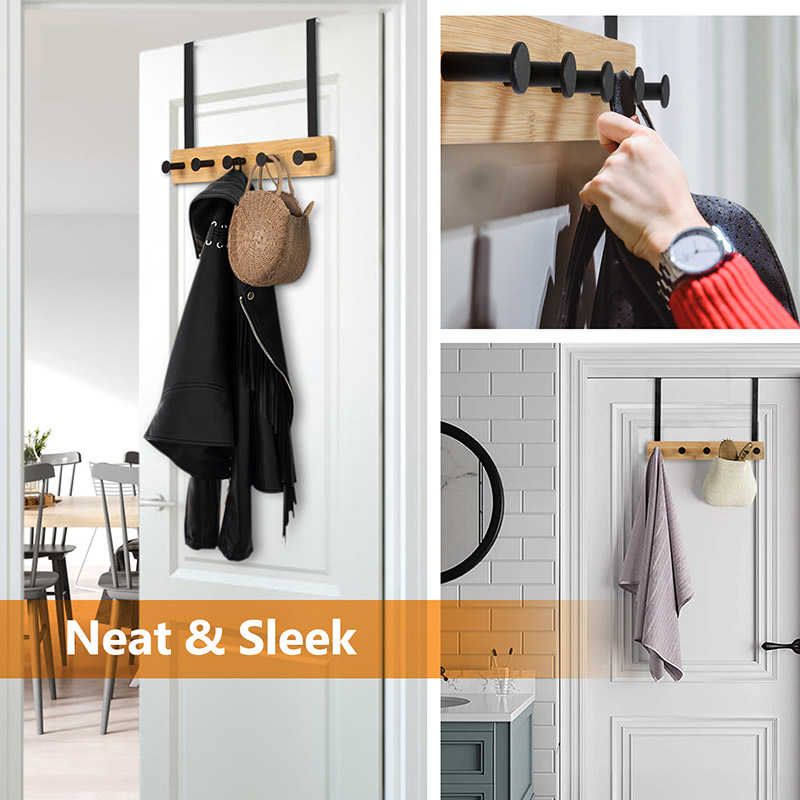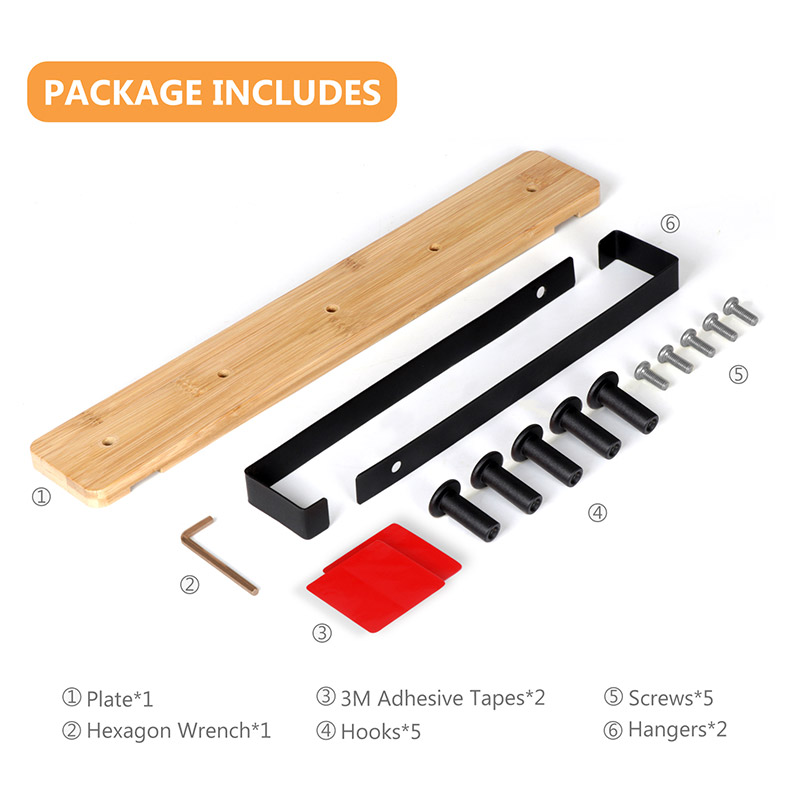 Mounting Instructions
A. Mount to wood/wall surfaces:
1. Measure up;
2. Use a level to get it perfectly horizontal;
3. Mark the two anchor locations with a hole punch;
4. Drill out the two wall anchors;
5. Tap them in and then drill in the two screws.
B. Mount to tiles/glass surfaces
1. Wipe the wall with a clean cloth;
2. Paste the 3M tape to the back of the unit;
3. Paste the unit to the wall and press hard;
4. Wait at least 48 hours before using it.
Package Includes:
1 x JSVER Coat Rack
1 x User Manual
2 x Screws
2 x Anchors
2 x 3M Adhesive Tapes