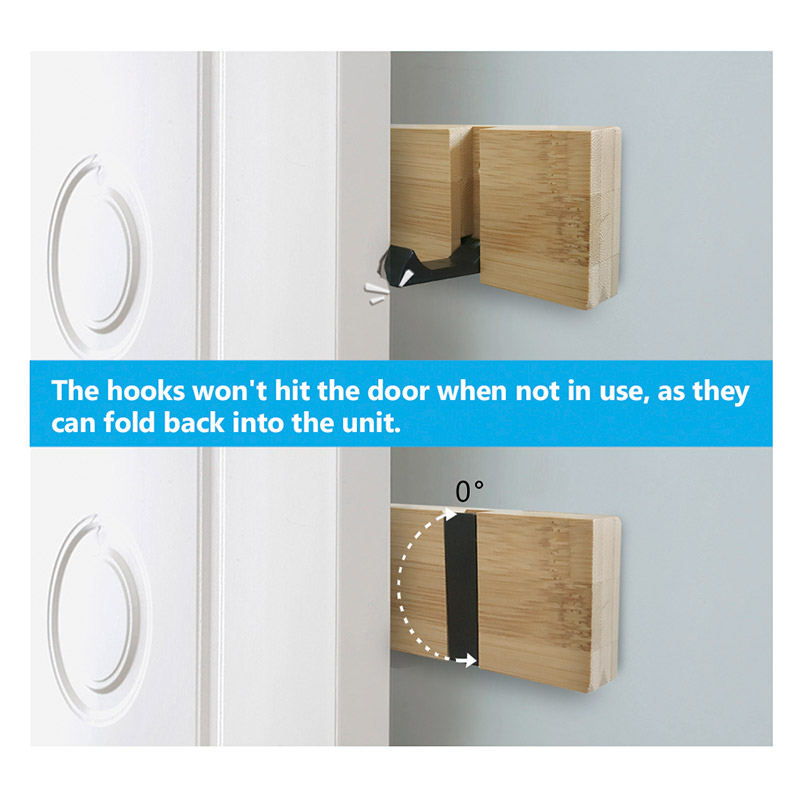 Specifications:
Materials: bamboo plate + aluminum alloy
Dimensions: 15.8*2.2*0.78 inches
Weight: 10.93oz
Distance between mounting holes: 30cm/12in
Each hook stands weight: 8lbs/3.6kg
Maximum weight supported: 32lbs/14.5kg
Model: JSVER-HG4401
A nice simple design to hold your stuff from a collapsible fixture
If the hooks are not in use, you can retract them so the hooks get out of the way and the whole unit would look like a cool decoration.
Perfect for hanging a variety of items such as towels, hats, handbags, clothes, wallets, keys, umbrellas, backpacks and more.
The finish of the wood is excellent and the hooks are smooth with no sharp edges.