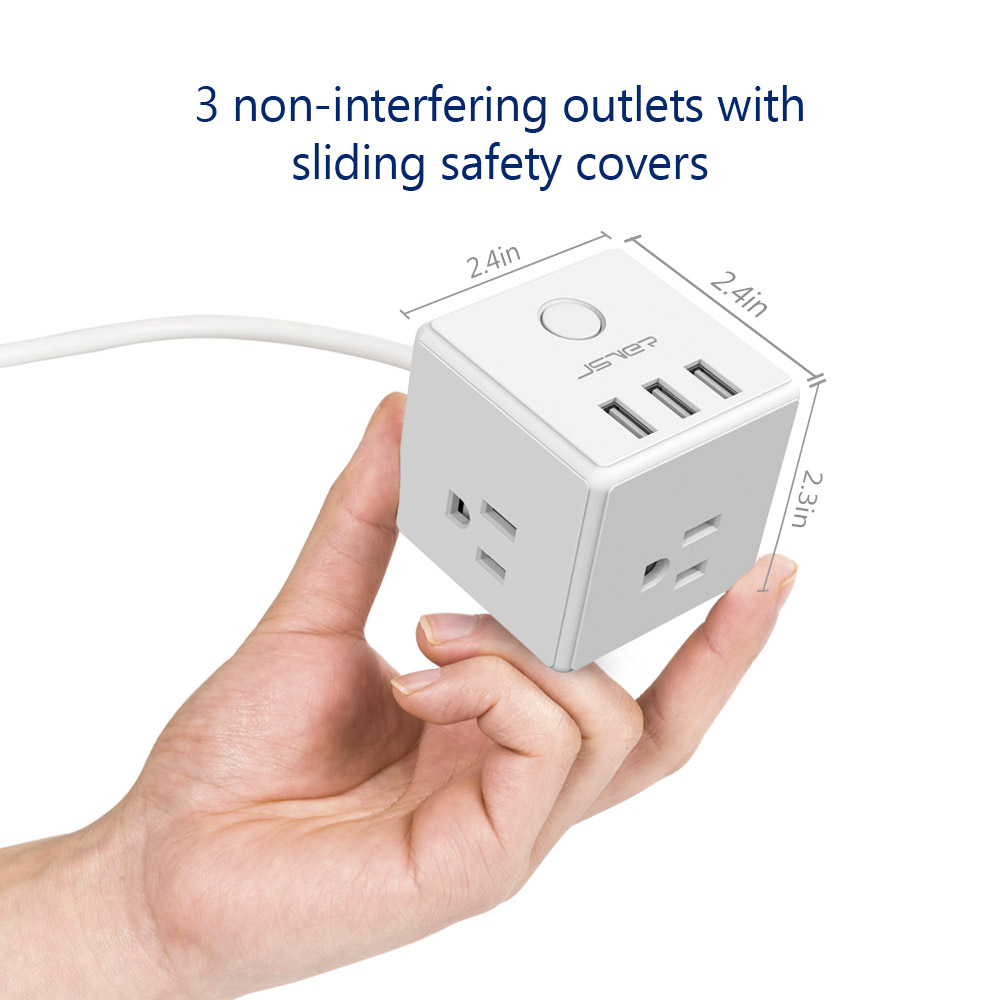 Features:
This power strip comes with enough outlets for multiple devices by turning a regular power outlet into a three-port smart USB charger complete with three AC outlets. Effectively eliminating the need to decide which one of your device to power first.
USB output: 5V 3A, USB Power Rating: 15W, each port supports up to 2.4A
The switch controls the power (on/off) for all three USB ports (a Type-C port & two USB-A ports) and AC outlets.
Compact and portable, perfect for travelling.